Dallas Voice Lessons
Master Your Voice with Our Professional Music Lessons
The first and primary instrument of any musician is his or her voice. For as long as people have made music, vocalists have commanded the attention and won the hearts of their listeners with skill, heart, and beauty. Our voice instructor encourages students to begin singing with the music that they love most, whether that's folk music, R&B, show tunes, or whatever style of music the student loves singing.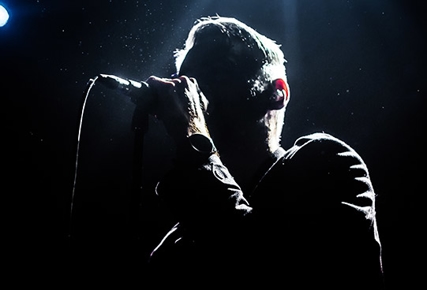 At Promethean Studios, we also encourage students to improvise and sing by ear whenever they get the chance, whether that's through formal practice or applying their lessons while rocking out on their iPhones. Our philosophy is that the most effective students are the ones who truly loves what they're doing. Discipline will eventually decide whether or not a student is successful, but ultimately we believe that music is primarily for the enjoyment and fulfillment of the musician; when that's the case, the audience naturally shares in the joy of the moment.
Dedicated to the Success of Our Students
Our vocal instructor is devoted to the success of our students, so while the students are choosing the music they most want to sing, their instructor is guiding them to get the students' vocal skills to where the student wants them to be, no matter how lofty their ambitions or casual their interest. We are here so that the student learns to love, appreciate, and cultivate their own musical ability. No one's interests or goals are more important to us than our students'. To reflect the diverse needs of our students, we offer vocal lessons for beginning students, intermediate students, advanced students, and professionals. Each instructor customizes the session according to the needs and interests of the student.
As a result, our instructor conducts vocal lessons in a wide variety of musical styles and genres:
Blues
Bluegrass
Broadway
Classic & Modern Rock
Country & Western
Folk
Funk
Fusion
Gospel
Latin
Metal
Musical Theater
…and many more! Ultimately, the style of music is incidental—our goal is to teach our students to become independently learning musicians. That is why half of our lessons are devoted to music theory, which trains the student's brain to learn music more effectively and easily, while other schools might devote the entire lesson to mere technique.