Band Sessions in Dallas, TX
As crucial as individual instruction is, we also know that part of a musician's skill is the ability to play alongside other musicians, to improvise and respond to the music of others with their own. That's why Promethean Studios offers bands and other groups for musicians at any skill level (beginning, intermediate, advanced, and professional-level) in a number of different styles. Each of our band classes are led by the friendly and experienced instructor we are known for, and each band is customized according to the skills and passions of the musicians within them.
Learn How to Put it all together!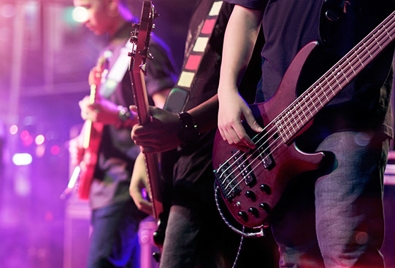 Within a band, our students learn to work as a team, to begin to see their music as a tool of creating with other musicians. Their individual expression as solo artists will become enriched by the learning and strength they'll develop as part of a band. Because their music will become one unique part of a whole, the students will begin to understand their own instruments and roles even more intimately, which will make them even more versatile musicians. More importantly, their skills will develop quicker as the students each push each other to excellence.