Coupons, Discounts & Gift Certificates
Coupons
$50 discount off your first month!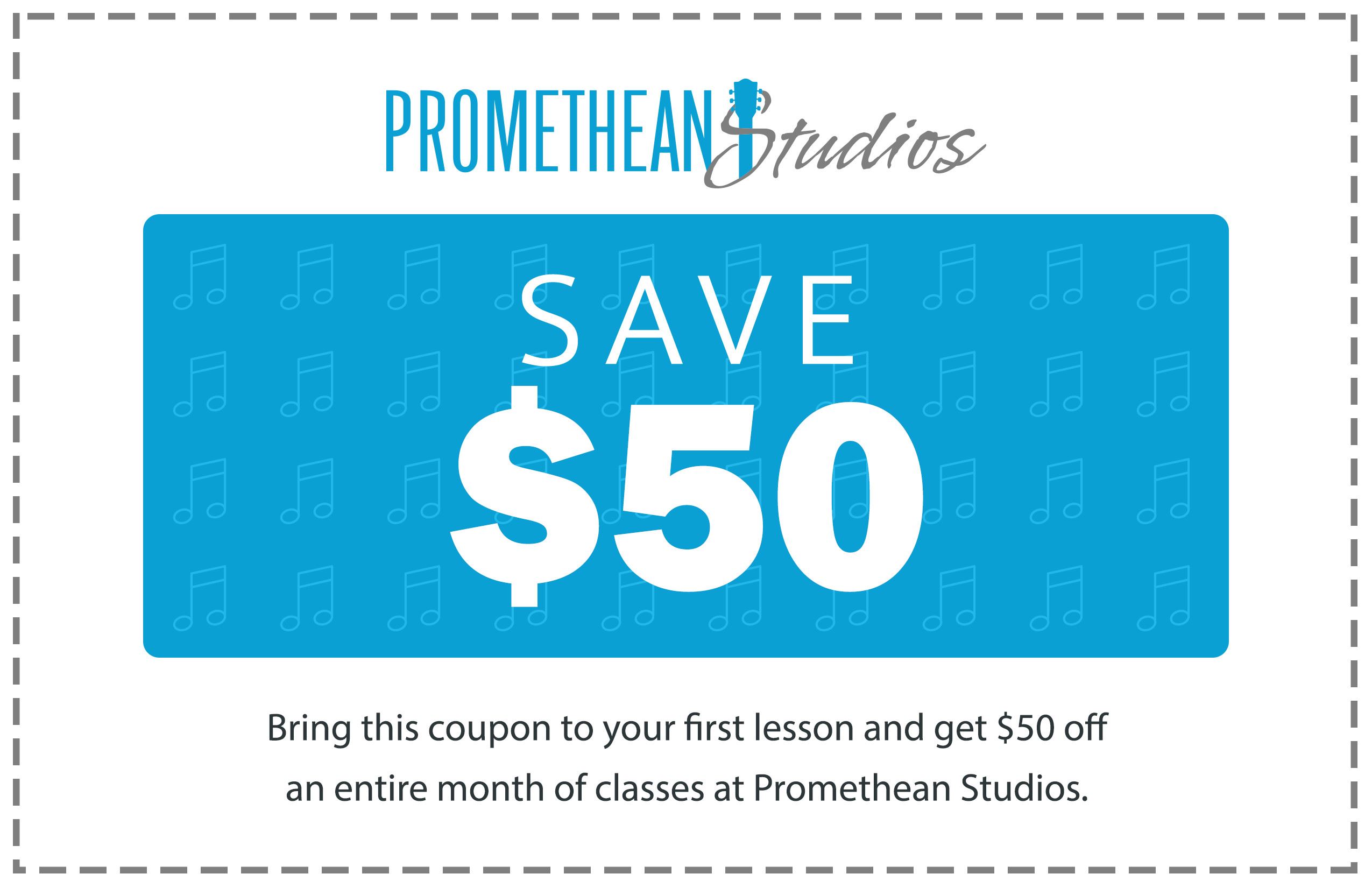 $50 discount for Online Lessons!
Discounts
All active U.S. military, police, firefighters, and their immediate families can receive a discount of $10 a month off.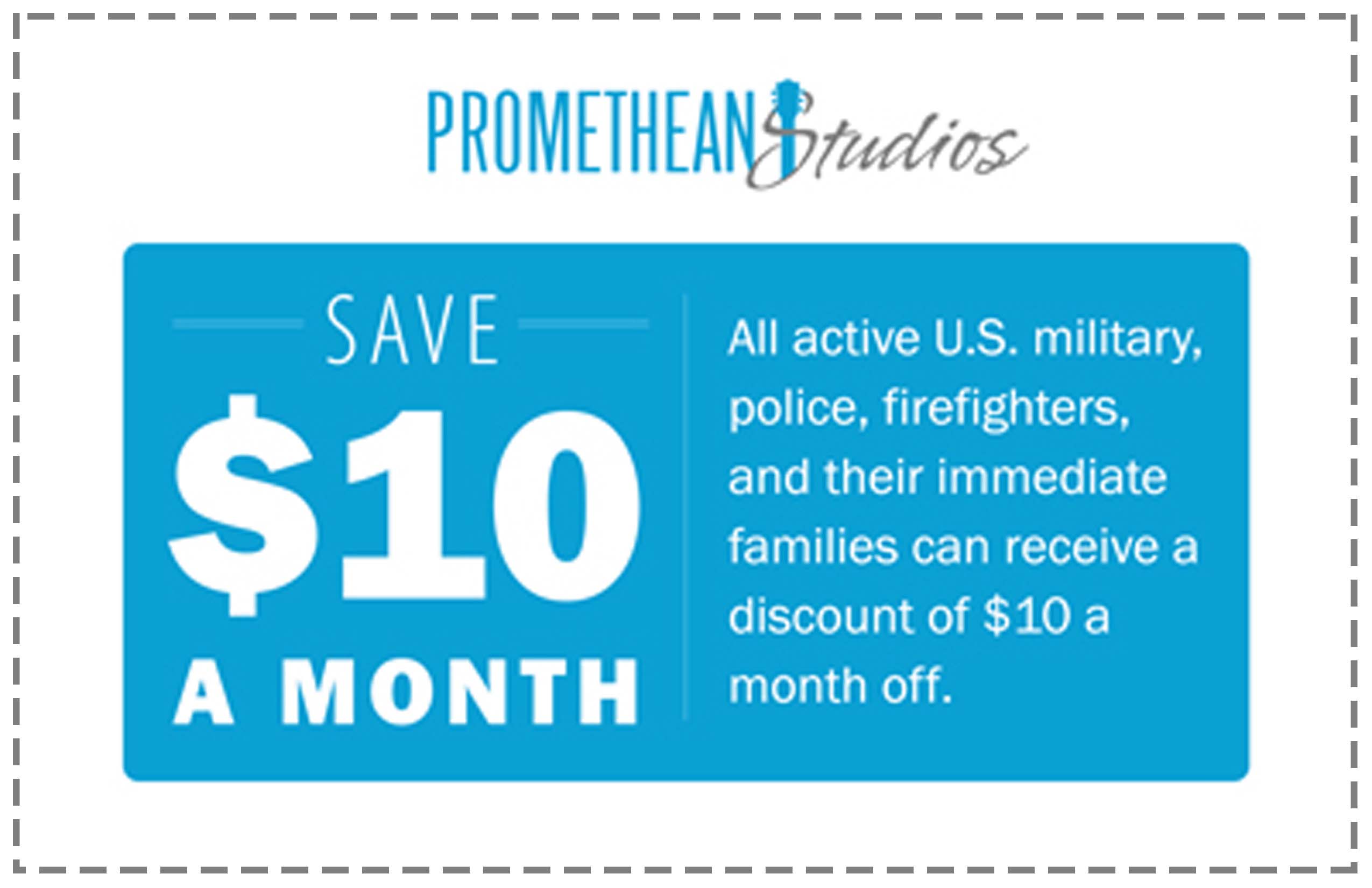 Gift Certificates
We offer gift certificates for private in-studio sessions to allow your loved one a chance to discover their love for making music!
$180 for 4 30-minute private in-studio sessions
$305 for 4 60-minute private in-studio sessions
Longer lesson times and additional months are available. If your student decides to continue with lessons beyond the gift certificate period, your gift will be recalculated to automatically include the registration fee (rather than making an additional charge). This way, your student may continue without any delay or additional payment.