Online Music Lessons - The Fast, Fun, Effective Way to Learn
2 facts make online lessons - live, online lessons – the absolute best way for most people to take private lessons and to learn to play or sing their music. First - online music lessons give you access to the world's most effective and engaging instructor, no matter where you live, and second, you take advantage of the amazing convenience and flexibility of lessons over the internet.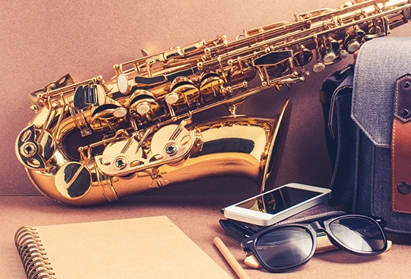 Online lessons with Promethean Studios at Dallas Music Lessons is the way to make the most of online lessons. Your live instructor is Mark Black, one of the nation's top private music educators and professional musicians, with 40 years teaching experience, having taught over 5000 private students in tens of thousands of lessons. Mark customizes lessons for each student, tailoring his powerful program to you and your kind of music. He will guide you to and through key techniques and errors in your skills. You're going to learn much more quickly and avoid missteps. His methods teach people to become great while having a blast, in an atmosphere of fun and excellence.
And because online lessons are live and online, you're going to experience many advantages over in-person lessons – in drive time, practice time, weather issues – the list is long.