Music Theory
Online & Dallas, TX Musical Instruction
Music is more than playing a certain instrument and making noise, there are different techniques to no only physically learn, but to be mentally aware of. When you listen to music and play music you are becoming part of a conversation between the artist and yourself. Each harmony, melody, and/or rhythm being listened to creates a historical lesson being learned. For years there have been proper and evolving ways of composing music and this all hides behind musical theory. The theories that have been conceptualized in the past take place in various ways that make all music different and exciting.
Learn How to Compose Music through Musical Theory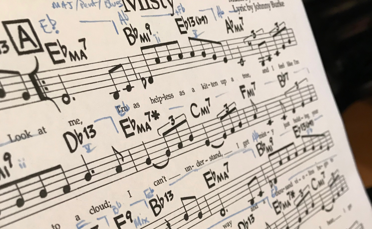 At Promethean Studios our experienced instructor is prepared to teach you the proper way to compose music through classical music theory. Music theory will become the basis through which you make great art and we stand ready to help facilitate this creativity.
No one will want to listen to original music if it is not pleasing to the ear, we will help you understand the process through which sounds become pleasing and how to gather these sounds into a collection that will become your own composition.
This is done through various techniques and concepts that must be learned, including:
Rhythm
Melody
Intervals, Keys, & Scales
Writing Compositions
Contact Our Experienced Instructor Today
Whether you have always wanted to play an instrument, or are looking for your child, we are prepared to guide you through the various points necessary to realize your musical dreams. With over 35 years of experience we have the necessary knowledge and skill to bring out your love of music.