Praise & Worship Lessons in Dallas
Teaching Students of All Levels
Promethean Studios offers beginning, intermediate, advanced, and professional level praise & worship lessons, praise bands, and camps for all ages—kids, teens, and adults. We also offer worship seminars for churches and ministries that are directed at teaching your musicians to better lead your members. These seminars are usually provided on site, but can be taken as a worship class at our studios. We offer private in-studio and group instruction from our experienced and talented worship instructor.
Study with an Experienced worship leader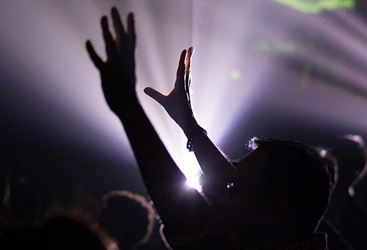 Mark Black, the founder of Promethean Studios, has led worship for 35 years, been a music director for churches for 17 years, and has taught and played in scores of worship seminars and conferences across the Southeast and Southwest. He taught applied instruments, voice, theory, conducting, and songwriting/composition for six years at Christ for the Nations Institute, where he enjoyed teaching students from dozens of countries as diverse as Bhutan, Iceland, and Papua New Guinea. He was also the instrumental director and led the orchestra there.
Customized Lessons for Each Student or Group
We also teach praise and worship bands and music groups for all ages. Our students' lessons are customized for their specific desires and abilities, balancing progress and fun. We serve the entire Dallas area, with students from Addison, Allen, Carrollton, Farmers Branch, Frisco, Garland, Lewisville, McKinney, Park Cities, Plano, Richardson, Rowlett, Wylie, and their outlying communities. We are the premier location in the Dallas Metroplex for praise & worship lessons, camps, praise bands, and worship seminars, at prices 20% less than comparable quality instruction.
*Note: if you simply want to learn praise & worship music on your instrument or voice then we can set up private in-studio lessons and specify that during your time with our instructor.
The Importance of Skill in Worship Music
Someone taking praise and worship lessons at Promethean Studios or attending a worship seminar by Promethean Studios is concentrating on learning to worship God and lead worship, either for themselves, a small group, youth group, a church, or an entire ministry. The worship leader, worship team, instrumentalist, or vocalist who wants to master praise and worship music must understand the place of skill and ability in being able to lead others in worship. Skill is a good thing, not just from man's perspective, but from God's. The musicians in the temple were skillful...1 Chronicles 25:7 "Their number who were trained in singing to the LORD, with their relatives, all who were skillful, was 288".
This is not to say that musical skill qualifies someone to lead, or that only the skillful should lead, rather the more skillful you are and the more you understand about God's gift of music, the more potential you have for being a vessel for the Lord musically. God made music and created the synchronicity that is music and so we can learn about it and master it for His glory.
What to Expect in Our Lessons
Our praise and worship lessons and worship seminars generally include instruction in:
The specifics of worship leading (song selection, intros, exits and transitions, leading a group etc.)
Understanding music theory (how God put together music and how to make that work for you)
Creating and performing P&W sessions in the lesson or seminar
Our worship seminars are typically for the worship team, praise band, or youth group of a church or ministry, but can be for the entire church itself. Most of our worship students take private, one-on-one in-studio lessons; we also offer group classes. We also offer online lessons, which are online lessons conducted through the internet.
It's vital that musical educators coach each worship leader on how to grow as much as possible, whether that person just wants to lead bible studies, youth groups, worship teams, or run the entire worship ministry. Our instructor takes your goals seriously, so, as the wise mentor he is, he looks ahead to teach you all you'll need to get where you want to be in praise and worship music. We also provide personalized instruction in Contemporary Christian, praise & worship, and traditional hymn styles.
To the student who says "teach me to lead worship", we would say this is the best school of music in the Metroplex. Our educator has made your success and enjoyment his main goal. We are trying to cross the attitude of a music conservatory or music academy, even a university, with just worshipping the Lord in your room.
Coming to lessons, improvising at home, learning to praise the Lord, attending cool workshops and music seminars, learning great songs, cutting albums with your worship group—we want to produce students who can do all these things while enjoying God's gift of music.
Ready to schedule praise & worship lessons with our Dallas Area studio? Call us now at (888) 862-7210 to find out more.