Music Coaching & Consultations in the Dallas Area
Online Music Lesson Sessions
Promethean Studios offers specialized coaching & consultation sessions to address particular needs of individual musicians or groups. These provide all the advantages of in-studio lessons, but brings with it the added focus that comes from having a specific, accomplishable goal. There are two types of coaching & consultation sessions available.
Individual Coaching and Consultations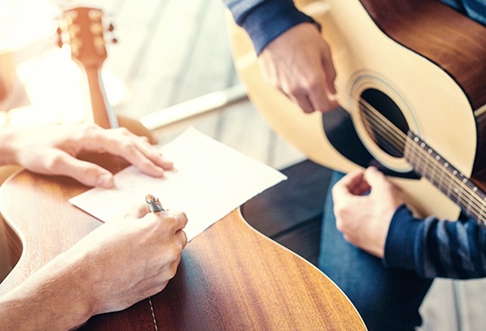 The purpose of individual sessions is to help a student overcome a specific musical problem or to prepare for an upcoming event or performance. Individual sessions are booked one month at a time, and are scheduled to a specific day and time. These sessions are also perfect for students who want to check out the studio for a short amount of time, or for musicians who are only in the area for a short time. Each session is between 30 to 60 minutes and is tailored to the needs of the student. Our experienced instructor will be able to get your skills where they need to be in a few effective sessions, allowing you to sharpen your focus and keep your eye on your goals.
Band Coaching and Consultations
Band or group sessions is for performing groups who find that they need to perfect their musicianship and stage presence as a whole. Using your goals as a guide, your instructor will listen to your group perform and will address your needs as musicians and performers according to the impression you want to make. These will allow an experienced ear to hone your skills as individuals and as a group.