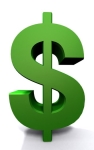 The way most people should practice and build their musical abilities is to work on music theory, exercises, and performance (remember, studying music is about increasing your PERSONAL chances at being the musician you'd like. We don't really care that an already-famous musician says they never practice; the question is how well's that approach gonna work for YOU personally?').
Let's compare all the time you spend on music to how you spend your money for a minute. Each area of musical emphasis has a different maturation or pay-off, like different kinds of investments. We'll talk about the 3 areas of musical effort in order of increasing time to pay-off, that is, first we'll talk about what pays off most quickly. Guess what - it's playing and singing music. Surprise! Songs and pieces pay off right now, whether you're stinky or awesome. How do I sound this moment? Answer: check out this song! You'd never tell your friends 'hey, I'm taking voice lessons, listen to this scale!'. Watch me arpeggiate this chord! Of course not; they want to hear you perform some music. Performing music is the bottom line for every musician, even if that performance is just for your own pleasure. That compares to the money you spend every day to live, eat, have clothes and shelter. You worked for 10 hours and made $200, the government let you keep $130 and you paid your $129 electric bill with it. You spend time working on those songs like you spend money to live on today. It's close to a 1 to 1 investment - one hour work equals 1.1 hour's progress. It's for now and is invested in the now, both practice time and money - and you use it and it's gone - and a little bit goes towards the future.
So why not just play or sing a bunch of songs to get better? (btw, this can work for some if you'll do it 3 to 5 hours a day - but if you don't play that much, you'll need to work smart) Just because something pays off firstest, doesn't mean it pays off the mostest. If you had $500 cash would it be better to buy a new awesome car stereo, OR to buy 6 shares of Google stock say in 1998? If you said stereo, you just lost $2500. Investments have to mature, to grow and ripen, but when they payoff, they can payoff BIG. 2 posts from now I'll discuss how exercises and theory learning affect your music and compare them with how you use money.